Mel Webster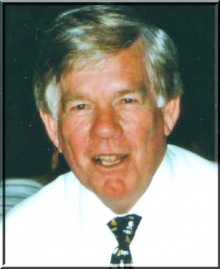 Mel Webster, Club President 1986-1987

Melvin (Mel) L. Webster was born in Exeter, California. He attended Exeter and Lindsay elementary schools and is an Exeter Union High School Graduate. He attended College of Sequoias in Visalia for a semester before enlisting in the U.S. Navy. After completing basic training, he was assigned to Airman School in Norman, OK and then to Aviation Electronic School in Memphis, TN. He was then assigned to an Attack Squadron stationed at Moffett Field in Sunnyvale, CA. The squadron was assigned to the Aircraft Carrier's Princeton and Yorktown for tours of duty in Korea, Japan, and the Philippines. After completing his service obligation, Mel returned to College of the Sequoias. He transferred to California State University Fresno, where he earned his BA Degree in Education and Masters in Counseling and Guidance. Later, he continued his education at Stanford University where he received his credential in School Psychology. Furthering his education he graduated with a Doctorate from the University of Southern California in Educational Psychology.
His professional career started in Lindsay, CA where he taught sixth grade. He then moved to Fresno where he taught at the secondary level for a short time before being assigned as a Guidance Consultant for Fresno Unified. He then transferred to Sanger Unified as the Director of Psychological Services. He entered the field of Educational Administration and served as Assistant Superintendent Personnel and Assistant Superintendent Student Services before retiring.
Mel enjoys gardening, photography, video editing, his cabin in Shaver, and being Marjean's baggage handler on their travels around the world. He met his wife Marjean while they were attending College of Sequoias and they will celebrate fifty years of marriage in 2009. They have three children and seven grand children.
Mel has been a member of Sanger Rotary since 1980.