Ken Marshall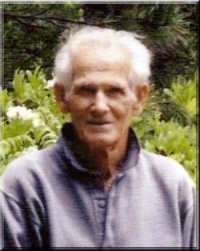 Ken Marshall, Club President 1962-1963
Ken was born in Long Beach, California in 1924 and attended Long Beach public schools graduating from Poly High in 1942. While in high school he was active in track.
On November 11, 1942 Ken enlisted in the U.S. Army Air Corps and served as a tail gunner on B26 bombers in North Africa, then Sardina and then Dijon France. He flew 63 missions and felt blessed to have survived. Upon the end of World War II Ken attended Long Beach City College for two years.
The GI Bill enabled him to attend the University of Southern California Dental College graduating in 1954. He met Shirley Jones and were married in 1948 then moved to Fresno in 1959 to be near Shirley's parents.
The Marshall's had their first daughter and started his dental practice in Sanger, California that same eventful year. Ken practiced dentistry in Sanger for 33 years, retiring in 1988. While working in Sanger Ken met and enjoyed knowing a lot of wonderful people. He was asked to join Rotary by Dr. Burg, and enjoyed the camaraderie of some great fellows and revered the principles Rotary represents. Ken was honored to serve as club president during the 1962-1963 Rotary year.
Ken and Shirley have two daughters, Ann and Alison, sons-in-law John and Tim and five grandchildren. The girls attended Sanger schools. The Marshalls are of course, very proud of their family having brought them great pleasure and pride.
Along the way Ken enjoyed several years of handball with the Fresno YMCA Handball Club. Shirley and Ken wore out three motor homes traveling the west and beyond. They also enjoyed their small cabin in Fish Camp, spending many hours there with family and friends. Life has been good!
Bio submitted by Ken Marshall, during 2008. Ken Passed away on November 29, 2010.

Obituary Published by Fresno Bee on Dec. 5, 2010.