Junso Ogawa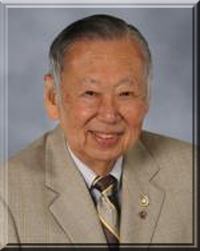 Junso Ogawa, Club President 2020-2022
Spent over thirty (30) years in military boarding schools in almost every position. Spent 12-years at New Mexico Military Institute from July 1979 to June 1991. After leaving NMMI, was Director of Admissions at Wentworth Military Academy outside of Kansas City Missouri.
Returned home to California in December 1994 and spent almost fifteen (15) years working for the County of Fresno. Retired in January 2010.
I am still active with Rotary with much of my time being spent with Rotary Youth Exchange. I am currently the District Youth Exchange Office (Chair), Chair of 15-District Western States Student Exchange, and Director for North American Youth Exchange Network (NAYEN).
Also have been involved in the American Legion and served as Post Commander for Fresno Post 4 and Officer positions on the District level. Most of my energies were with the Boys State Program having served as a City and County Counselor for 18-years.
Junso was involved with six different Rotary Clubs.
Above information extracted from Junso's Facebook page.