George Bennett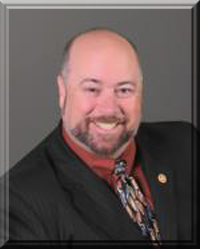 George Bennett, Club President 2012-2013

Sanger CA – 2012 Served as Rotary Club President and organized the Sanger Unified School District, the Sanger City Council, and the Rotary Club in creating a technology hub with internet access and computer stations for students and families who lacked technology resources at home. This utilized the rotary 501 (c)(3), the city tax appropriation for preventing gang violence, and a building on campus at an elementary school in a more historic part of town. Now technology access in the older neighborhood is closer to what was being experienced in the newly developed school sites.
Other Relevant Experience:
Prior to ordained ministry – 1999 – 2007 District Supervisor for Tires Plus; annual budget over $15 million, 14 locations in Colorado and Nevada, general managers of retail locations were my direct reports, more than 200 employees. 1992 – 99 General Manager of restaurants, $1- $2 Million annual budget, area managers were direct reports, more than 100 employees.
Name now (10/05/2022) is listed as Dr. George Edd-Bennett/